Rust is one of the problems that many car owners have to deal with as soon as their vehicles age. By applying rust proofing, you are protecting your car against corrosion, thereby, protecting its integrity. This is especially true if you want to sell it a few years from now.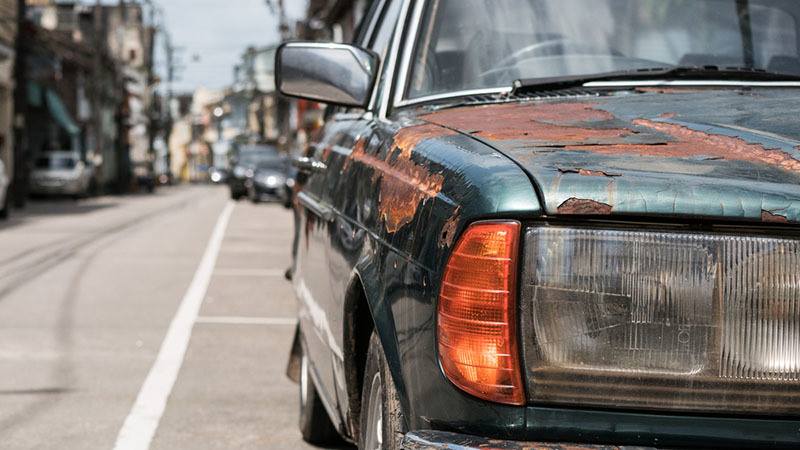 Rust Proofing
to Protect Your Future Investment 
Although your car is a liability for now because you are not earning from it, you can sell it a few years from now. But you can't get the best selling rate if your car is full of rust. Indeed, your car manufacturer has applied anti-rust coating. However, the coating will be chipped away if you expose your car to bumps, rocks, and water. 
Applying rust-proofing to your car doesn't have to be expensive. It doesn't cost thousands of dollars. That's why you must take advantage of it before it is too late. Furthermore, applying it is so easy, especially if you use a rust prevention spray. 
However, if you wish to coat your car evenly, you must only have your car rust-proofed by an application center. This center has the right equipment to apply the coat properly to your car without having to waste any of the coatings. The center will also have professional mechanics who will spray the material on vulnerable parts of your car. 
When is the Best Time to Invest In Rust-Proofing? 
There is no best time to apply this material. However, we do recommend protecting your car before winter approaches. You should also choose an effective anti-corrosion spray, like Noxudol. This product is manufactured by combining anti-corrosion technology with lubrication and waterproofing. 
It works effectively in loosening rusty parts as well as corroded sections in your car. It displaces old lubricants and dirt for better lubrication. It sticks to the metal so it can provide protection for months or years to come. However, the effects of this product will still depend on how you use your car. If you constantly drive it on a rugged road, for instance, then you will need to apply this coating regularly or every year. 
Noxudol extends the life of your car's metal surfaces. In that case, you can be sure that your car will last for a longer period. It is easy to apply. Then again, you should not consider applying it on your own. Rather, you need to go to an applicator center. 
When it is applied correctly, it can form a layer of rust protection that can also eliminate road noise while driving your car. You should consider rust proofing now before rust eats all metals in your car. It is especially true if you live in temperate areas. Colder regions will only make your car more prone to corrosion. 
Protecting your car is the most vital thing you can do to protect your investment. Choose to apply rust-proofing products regularly. To know more about how it prevents corrosion, please call 800-997-6536.