Rust is one of the enemies of car owners. If you don't want to face this issue, though, consider applying rust-proof undercoating. There are two things that allow rust to form. These are water and oxygen. You can't stop oxygen, though. Thankfully, there are ways to prevent water to get into the metal surfaces. And one of these ways is to use Noxudol.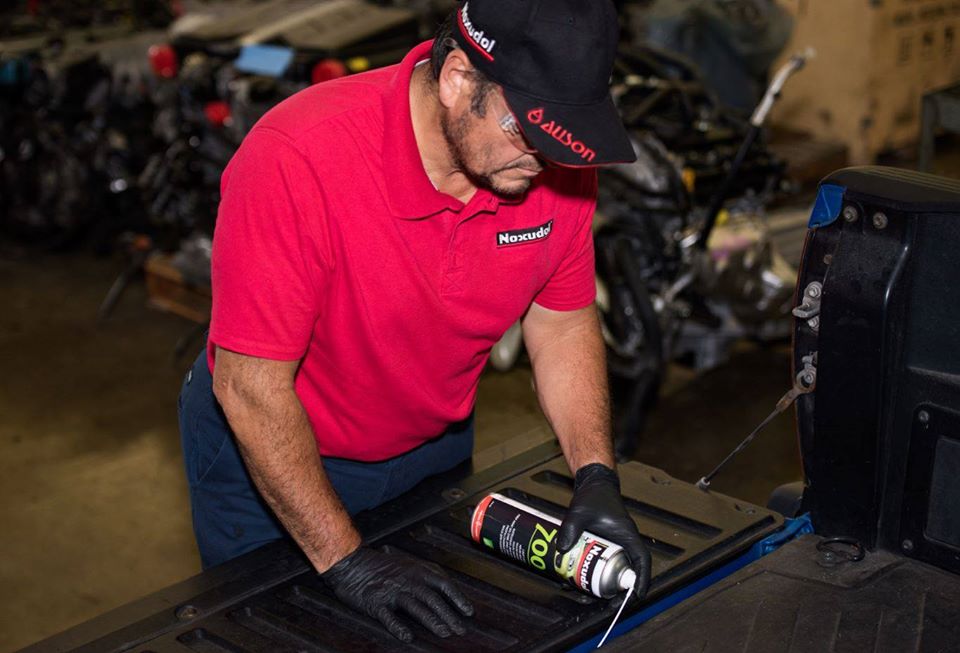 Rust Proof Undercoating
of Noxudol
This product is used typically by vehicle manufacturers. However, you can now purchase it in the retail market through our website. Noxudol is an environment-friendly undercoating that promotes an emission-free environment. It is also odor-free when you apply the coat. You can use this product on your fully repainted but old car to rust-protect it. 
Why Undercoating is Effective? 
It is simple to use. You just have to coat the underbody or inner structure of your car with a layer of Noxudol. By coating, it prevents moisture from contacting it. It stops rust from forming. To make it effective, you should pressure wash the underside of your vehicle. But you must do so a few days before applying the wax. You should allow the car to dry inside your garage to make it moisture-free. You should also clean out any debris before applying. 
When is the Best time to Spray Undercoating? 
There is no best time to apply to undercoat. When your mechanic sees that the factory undercoat is wearing out, you should consider spraying it. But you should do it before winter, though. In that way, your car is fully protected from moisture as a result of colder months.
Part of maintaining your car to make it last longer is to ensure that it is free from rust. Spraying undercoating is vital to provide your car's undercarriage with extra insulation and protection. It coats the pans, floorboards, exhaust pipes, tanks, and gas. It sticks to metal to give those parts of your car an extra layer of protection. 
This is necessary because you don't wash regularly the undercarriage of your car. As a result, it accumulates salt and moisture that can cause rust. Noxudol comes in pressurized cans. Thus, it is easy to apply. But it requires even spread to ensure full protection on all parts. 
However, spreading it evenly can be difficult if you don't have the equipment. That's why we recommend going to a professional applicator to receive excellent results. If you don't have any experience in applying this undercoating in your car, then you may not get the desired results. It can clog drain holes and other issues may arise. 
That's why we recommend that you go to an applicator center so they can spray this undercoating evenly. But you must only choose a certified expert. You may check our website to find the nearest applicator center in your area. Auto rust-proof undercoating is a product that you need to protect your car's longevity. Please call us for more information about our rustproofing products: 800-997-6536.