Spray undercoating is your first line of defense between the elements and your car's metallic underside. Unfortunately, this coating wears out over time. As a result, it leaves oil pans, suspension arms, and metal components vulnerable to rust. What if your car is new, do you need it? How often should you use it?design jerseys cheap nfl jersey nike air max sale outlet human hair wigs black human hair wigs wig for sale womens nike air max 270 nike air max sale nfl custom jersey coupon nike air jordan 11 midnight navy womens sex toys human hair wigs cheap wig shop custom football jersey nfl store 
Does Your Car Need Spray Undercoating?
Indeed, all vehicles don't require spray undercoating. Thus, there's no need for you to pay extra for a winter package being offered by most dealerships. The package includes the spraying of undercoating across the car's undercarriage. When it's cured, the undercoating can help your car resist rust and oxidation. 
The Car's Going to Rust
Unfortunately, though, the OEM coating will wear out eventually. That's why you need to re-apply the undercoat. But when to re-apply it is the main question of many. One thing for sure here is that it's best to apply it when you first purchase a new car, instead of a few years down the road. It's easier to coat the underbelly of a car with no rust than to remove a ton of road gunk. 
How Often to Re-Apply? 
As mentioned earlier, it hinges on where you live. If you frequently travel to the salted road, then you need to have your car checked every year for any sign of rust formation. You can ask your technician to inspect the underbelly to ensure that there's still enough armor on your car. 
How Does Spray Undercoat Work? 
Rust can form in cars. You can blame it on road salt and deicers. It's true that they make driving a lot faster. However, they are harmful to your automobiles. Most cases of vehicle rot are the result of many years of contact with sea salt. This salty stuff is cheap but it can be notorious for exposing metal surfaces. When sea salt mixes with moisture and oxygen, it causes lesions on your car's exposed underbelly. 
Preventing Rust Formation 
Just like in humans, prevention is still the best cure. That's why you need to protect the underbelly before the situation gets out of hand. Even if you have a new car, you need to inspect its underbelly after a year, especially if you frequently travel on salty roads. And if you need to undercoat your undercarriage, make sure to have it sprayed by an expert.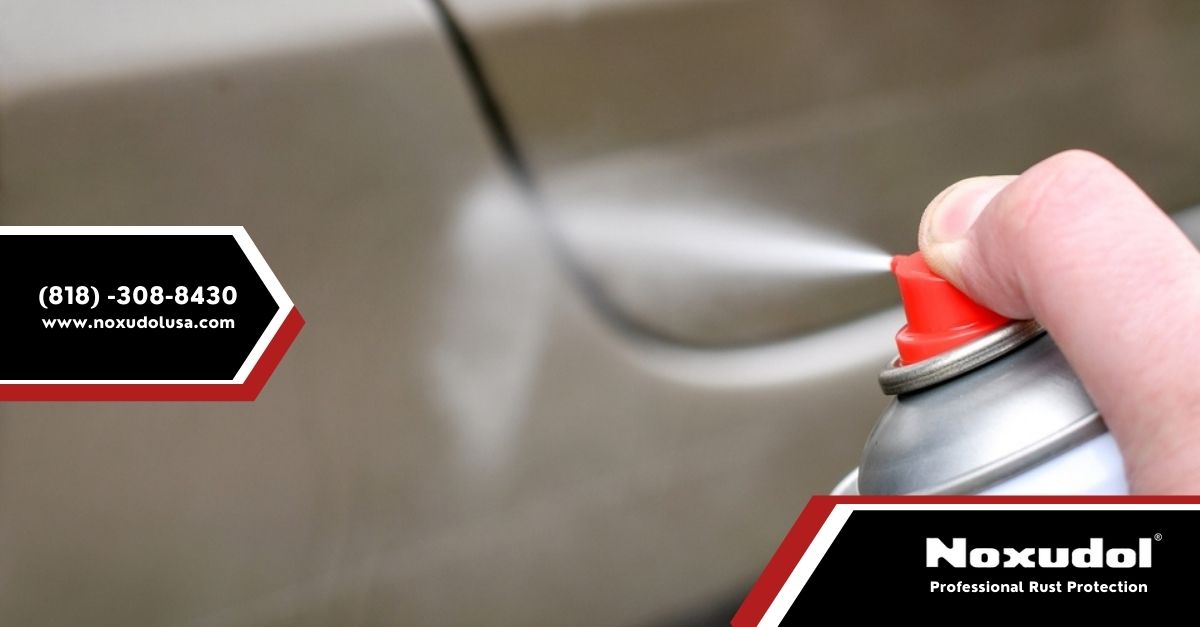 How Long Does Spray Undercoating Last? 
The longevity of this treatment depends on a lot of factors. But the main factor is where you drive it. Then, make sure to know the type of salt used on the roads. Even though your car has an OEM coating, there's still no guarantee that it can last for two years. For many cars, it can only last a single winter season. But it also depends on the spray undercoating. If you use a high-quality product, like Noxudol, then you can be sure that the treatment stays there for longer than a single winter season. Find out more here.