Most electric cars are made of aluminum and magnesium alloys and carbon fiber composites. But even if they are powered by electricity, they are still prone to rust. If you're planning to buy a battery-powered car, you may be tempted to skip a car rust protection service. However, protecting your electric car is still necessary. That is if you wish to keep it for several years while optimizing its resale value. 
Car Rust Protection
to Stop Rust from Forming 
Rust can build up in areas of your electric cars that you don't see. However, rust won't form immediately after it left the dealership. And if you don't travel to areas where the roads aren't treated with salt, rust might not be a problem. However, as the vehicle ages, the rust protection that the manufacturer or dealership has applied will wear off. In that case, your electric car will be prone to rust formation and buildup. 
How Often to Protect Your Car? 
It depends on where you live. You may rustproof it every two years. The best way to know if your electric car requests rust protection is to check on its body panels. Unfortunately, you need special equipment to check the underbody. That's why during your car's PMS, you may ask your technician to check the under chassis to find out if it needs rustproofing. 
Signs of Rust in Your Car 
If you just bought your electric car, you don't have to worry about rust formation. However, if the car is more than 3 years old, you may want to consider rust-proofing it. As mentioned, rust forms in secluded spaces of a car. Here are some signs you need to watch out for: 
Bubbles on the panels

Dents on the panels

Unevenness in the paintwork
Your trusted technician will tell you if your car is due for a rust protection application. He may recommend protecting all metal components with a rust-proofing product against corrosion. Whenever you choose to treat your car, it's vital that you have a reliable product. You should also have it applied by a professional applicator. In this way, all metal parts are covered.
Do You Still Need to Wax Your Car when It is Rust-Proofed? 
Car wax and rust-proofing are two different things. So, yes, you still need to wax your car twice a year or more often to ensure that it is protected from the destructive effects of pollution. Car waxing is vital in preserving the clear coat over the paint. The clear coat protects the paint from elements, like tree sap and other contaminants.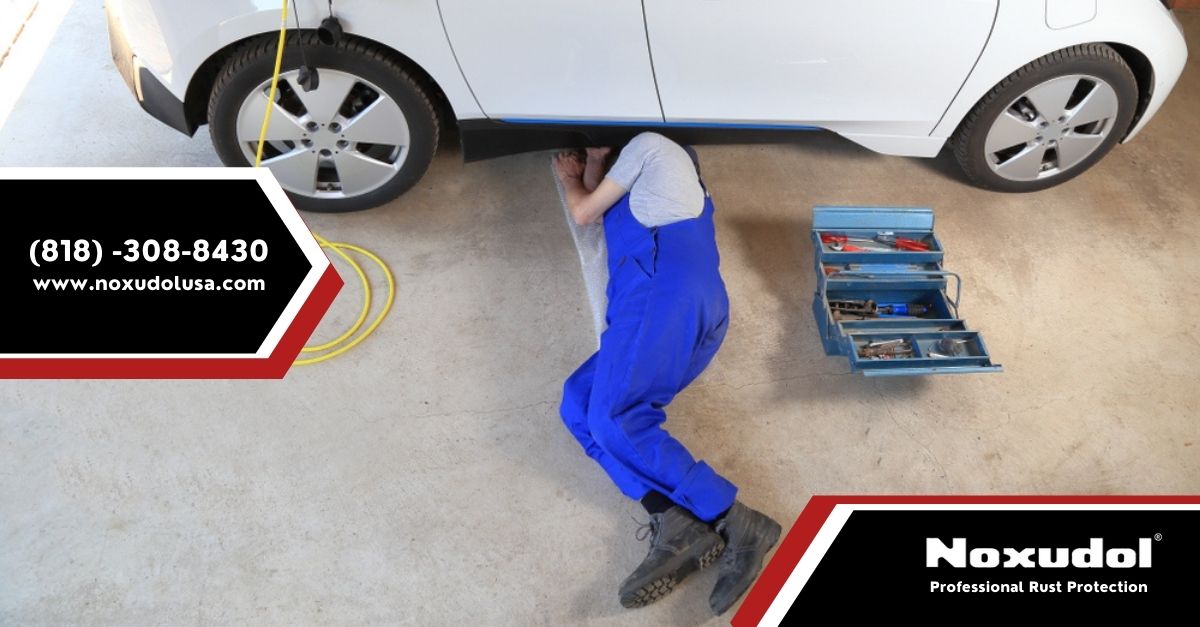 Extending the Life of Your Electric Cars 
Both car waxing and rust-proofing are essential to ensure that your electric cars can last for a longer period. Adding an extra layer of protection to your car won't hurt you. And if you're planning to sell it in a few years, then make sure to take care of it through waxing, car rust protection, and other preventative maintenance services.