Vehicle rust proofing is typically recommendenike air max sale short lace front wigs custom baseball jersey nike air jordan 1 retro cheap wigs wig shop adidas yeezy boost v2 350 custom football uniforms plus size jerseys cheap jordan shoes nike air max excee women's custom nfl jerseys best sex toy custom baseball jerseys baseball jerseys custom d to be applied when the car has no rust yet. That's why it's called rust proofing. Thus, before you apply this product to your house, make sure that you remove the rust first. In that way, it can do its job properly. 
Extend the Life of Your Car with
Vehicle Rust Proofing 
Rust is one of the enemies of car owners. Even though car manufacturers have been using modern technology to ensure that their cars won't be attacked by rust. Unfortunately, some factors can eat away metals in the car. Without proper protection, the metal parts will be full of rust. 
Why Undercoating is a Good Idea? 
Your vehicle is a major investment. And just like other investments, you need to protect it. Without defense, you're inviting some elements in the car to cause corrosion leading to some parts of it failing if left untreated. If you still ignore the signs of rust, expect a whole host of car issues to arise. Rust won't just make your car unappealing but it can also trigger breakdowns, such as leaks. 
What is Vehicle Rust Proofing? 
As mentioned earlier, it's the process of protecting your car from rust. The best time to apply it is when your car is still new or if there's no corrosion yet. This protection can add a defensive layer to the undercarriage of your vehicle. On the other hand, if your car is already full of rust, you need to get rid of it first before you apply this product. It won't make sense to add a defensive layer on top of the rust. 
Reducing Interior Noise 
Although you may think that this product's job is only to rust-proof your car, think again. Many car owners reported that after they have rustproofed their car, noise pollution has been minimized. The reason for this is that the defensive layer provided by the product creates a barrier. It makes interior noise less noticeable. 
Improving the Value of Your Car 
Since this product can help extend the life of your vehicle, it will look new always, even if it's already a few years old. Thus, if you are planning to sell your car after a few years, then make sure to protect it. When a potential buyer doesn't see any rust formation, you can demand a higher price tag for your car.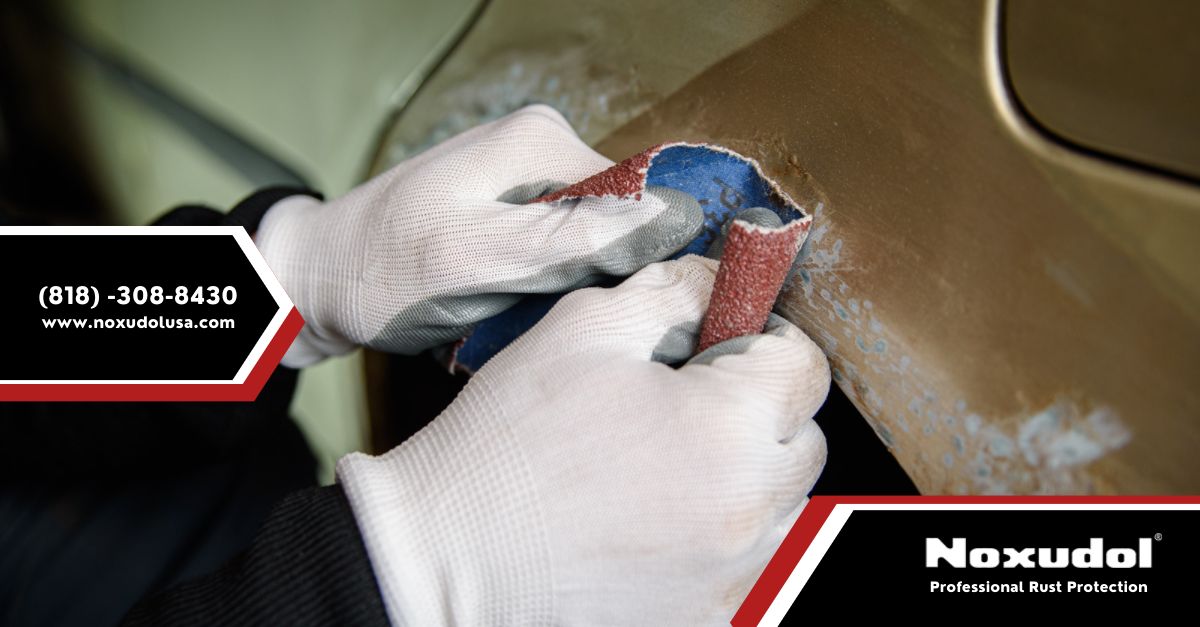 How Long Does the Protection Last? 
The length of time will depend on where you live or where you drive your car. The effect can last for years. However, it's highly recommended to re-apply it every year or two. Ask a technician to inspect your car and check if the protective layer is still intact. If not, you need to re-apply the product. 
Need more information about vehicle rust proofing? Please check out other blog posts. Or visit our online shop to buy this product.