Most car owners pay more attention to maintaining the exteriors of their cars. After all, the exterior is what people see from the outside. But it is as important to do maintenance work on a car's underbelly because this side of the car is as exposed to the elements as it's the exterior upper part.  Take care of your car's underside as well. The most common way to do this is by giving your car protection, like undercoating and rust-proofing. This is essential because undercoating a used car prolongs its life by providing protection.
Importance of Undercoating a used car
Undercoating and rust-roofing are terms used interchangeably, but they mean different things. You perform undercoating on the outside of the car, whereas rust-proofing is done on the inside. If you're not yet familiar with the processes, you can consult with Noxudol USA for your undercoating needs.
There are many ways to control rust and the formation of other gunk, especially on your car's undercarriage. Undercoating a used car is a common process that prolongs the life of your car by keeping the underbelly in good condition. 
Since 2006, manufacturers of cars have used galvanized steel to make their automotive parts. This material has greatly reduced the risk of developing rust, so much, so that modern cars don't need undercoating. Zinc is the "magic ingredient" in galvanized steel, and its property of not reacting to oxygen makes galvanized steel very resistant to rust. 
Its predecessor, iron, easily oxidizes to form rust. Even all the parts of cars are now galvanized. But you shouldn't think that newer car models have invincibility against rust. It's just that car manufacturers now make it a point to protect their new models from corrosion.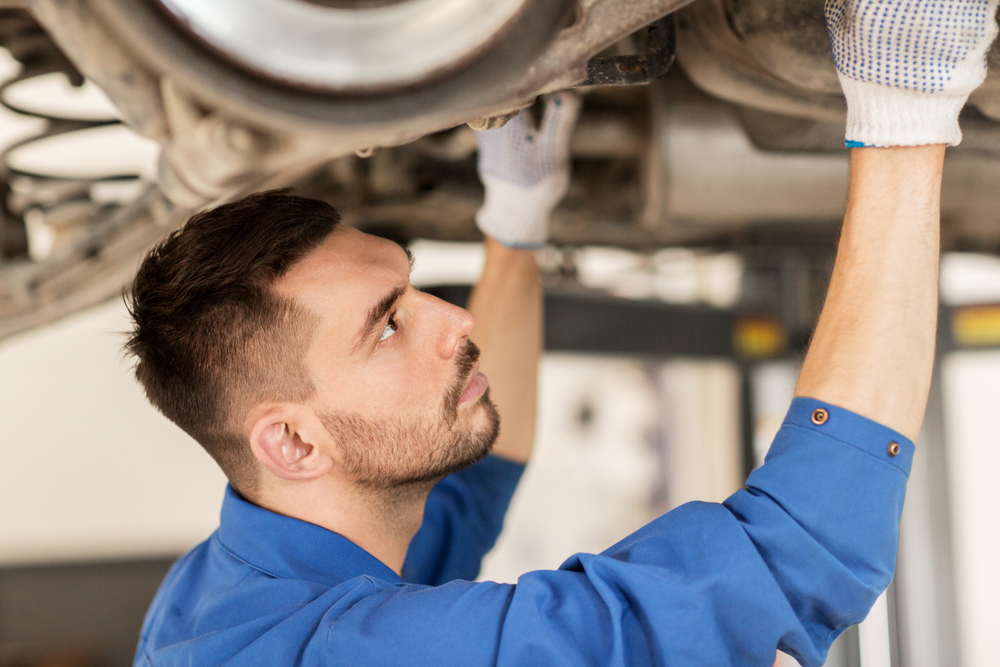 Corrosion protection
Properly-applied undercoating in used cars can improve their longevity. This process provides the underbelly of the car with an extra protective layer against corrosion and rust. The undercoating is the car's first line of defense as any debris first encounters this before getting in contact with the car's metal components. In other words, the undercoating proactively shields away any dangerous items. Like anything else, the undercoating eventually wears away but not after providing years of protection against corroding prematurely.
Longer life
Because of the protection that an undercoating provides, you can increase your car's lifespan. Corrosion doesn't only affect the integrity of the metal components, but can also get into the metal cables and wires. These, in turn, affect any component made of aluminum or steel. Even the more essential parts of the vehicle like the engine and transmission can get exposed to rust in the absence of an undercoating. This is how undercoating used cars are highly beneficial.
Types of undercoating
There are different ways of undercoating a used car. Most mechanics use the electronic method. The dripless oil spray method Involves high-viscosity fluids that harden once sprayed onto the car's body. For the water-based spray method, the drippings can last for about 48 hours. This is the best method for reaching every corner and nook of the car's underbody. Modern undercoating products now provide a genuine protective layer that the car uses to promote self-healing.