It may seem like a war against rust on your car can't be defeated. But rustproofing and undercoating to prevent rust is the only way to extend your vehicle's life. 
The process involves adding an extra layer of protection against the elements on the road that cause rust. 
Rustproofing and Undercoating
to Prevent Rust with Noxudol 
Noxudol is one of the few options on the market that can effectively prevent rust from forming in your vehicle. You can choose the spray undercoating option to easily apply the solution to your car. 
Regardless of your car's model and brand, it's still a major investment. In that case, you must do your best to protect it. 
You may think that rust is just an appearance flaw. But it can cause part failure. And if you don't stop the rust from forming even further, it can result in a variety of issues. 
It's not just ugly but it can also activate breakdowns. For instance, it can cause leaks that can result in fuel wasting. It can also cause your engine and transmission to fail. 
When your car experiences system failure, it can be frustrating. But you can defend your car with Noxudol and lower your car's vulnerability to system harm. 
Rust is an enemy of every car owner. It works subtly. But if you don't catch it early, it can eat away at your car causing safety hazards. 
That's why you must do your best to prevent rust from forming in the first place. 
But I'm Using a Modern Car … 
You may think that because you own a modern car, you can't stop worrying about rust. 
But you shouldn't be complacent. 
Indeed, car manufacturers apply undercoating to their units before they are released to their customers. The treatment will prevent rust formation. 
However, the undercoating will not last a lifetime. Sooner or later, the protective layer against rust will peel away. 
It's especially true if you drive on a road that has been treated with salt. Salt treatment is necessary during winter. It is applied to make sure that it's not slippery. 
But the treatment isn't friendly to your car. It can trigger rust formation. 
That's why you must treat your car with an undercoating to prevent the formation of rust.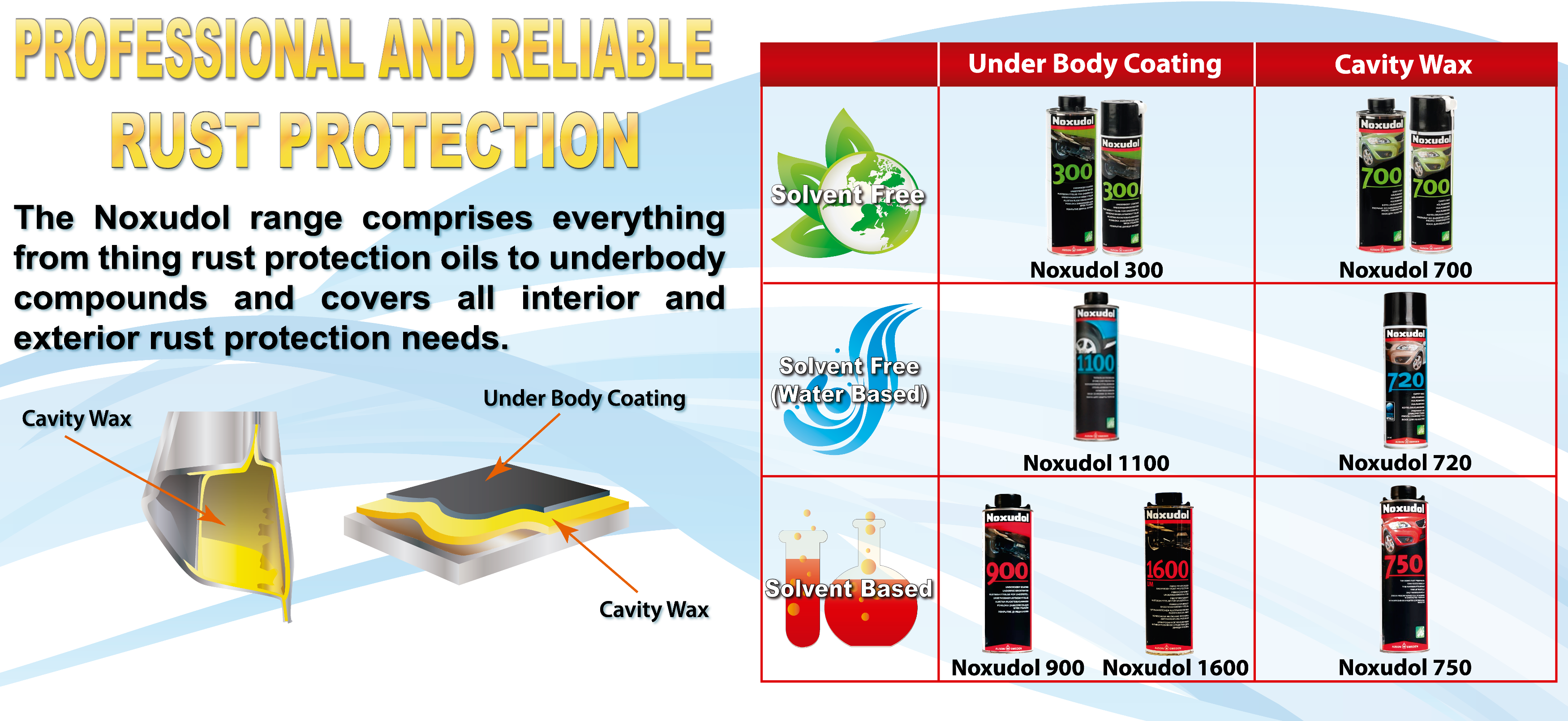 The best time to apply it to your car is when there's no debris, residue, or corrosion on your car's underside. 
Thus, if your car has existing rust, you need to remove the rust first. If you don't, then you're just trapping moisture below and let oxidation ensue. 
Keep in mind that rust acts like cancer cells. It burrows deep below the surface of your car. 
Talk to your technician to inspect your car and find any rust formation. If your car has rust already, make sure to remove it ASAP before you apply undercoating to it. 
Where to Buy Noxudol
Rustproofing and undercoating an ideal ways to make sure that your brand new car can last for a long. Start protecting your car today by buying Noxudol here.