Undercoating a used car is one of the best ways to protect against corrosion and rust. In fact, because of how effective it is, new car owners are advised to undercoat their cars soon after they buy them, as a way of adding additional protection from the get-go. But when it comes to used cars, there always develops a general lack of support for undercoating. Many car owners and car experts believe that undercoating has no purpose for used cars, especially since their undercarriages are already probably damaged by rust and corrosion. Their point of view is that undercoating works best as a proactive protection measure rather than a reactive one.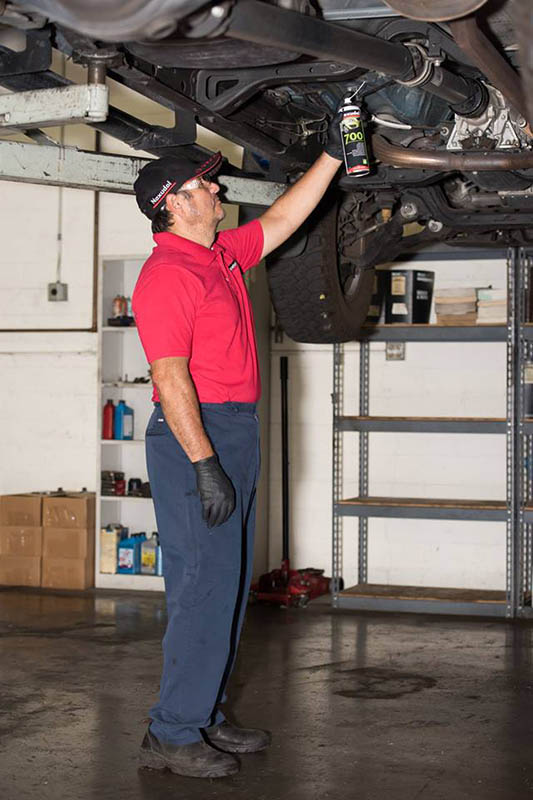 What is undercoating?
Undercoating is essentially the process of applying a layer of protective film along the undercarriage of a car to protect the car body from rust and corrosion. Undercarriages are always prone to rust and corrosion because of their exposure and proximity to road surfaces and the atmosphere. Can car owners and 'car experts' be taken at their word? Does undercoating have no benefits for used cars? We think it does.
The importance of undercoating a used car
Keeps away rust and corrosion
Just because a car has been in use for a while doesn't mean it's already damaged underneath by rust and corrosion beyond repair. Some drivers are very careful to keep their cars clean and crack, rust, and corrosion-free. Undercoating such used cars add a much-needed protective layer for the undercarriage, especially since one can protect their car from rust for only too long.
Protects deadly damaged areas under the car
If your car has already been damaged by rust and corrosion from years-long use on icy roads and endless rounds of rust formation, it can still be saved by undercoating. When done right, undercoating involves an initial clean-up process that rids the undercarriage of any accumulated gunk, rust, and dirt. The new clear undercarriage is then primed with a new protective layer of undercoating, paving the way for a fresh start and protecting the areas that were already damaged.
It could help lower your overall auto premium
Undercoating is essentially one way of giving your car a proactive service, which in turn reduces the risks of a claim on your auto insurance. In other words, when done right, you'll end up paying less on your premiums. This works well in states and countries with noted high levels of corrosion.
Improves overall exterior appearance
An undercoated car looks way better than the average car, and that's because undercoating covers up all paint scratches, cracks, nibs, rust circles, and more than the car might have heard. Undercoating can be painted on for an even better exterior look. Rustproofing your car on your own is the cheaper way to go. Make your rustproofing expense worth it by using rustproofing products from NoxudolUSA, America's No. 1 rustproofing products manufacturer. Our sprays guarantee long-term exterior protection for your car's undercarriage and added beauty. Talk to us at 800-997-6536.