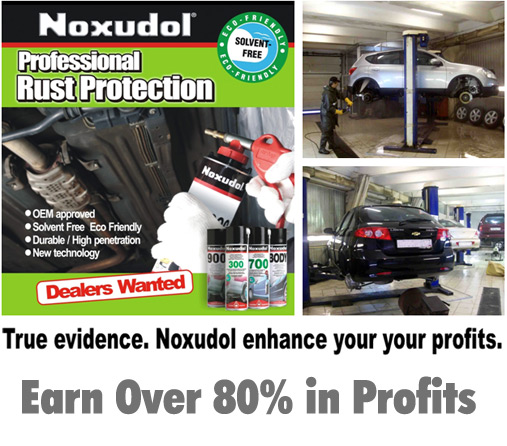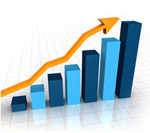 Generate higher profits with Noxudol.
The Noxudol business program has proven to deliver great profits; regardless if is a start-up or add on service to an existing business.
It has demonstrated that with your effort and our professional products your business will elevate to a higher level of profits.
Benefits:
No franchise or royalty fees require ? Low investment? Over 80% in profits ?
Ample market growth
Economy:
Is a reality that in light of the current downturn of the economy car owners are seeking for alternative methods to extend the life cycle of their valuables possessions " vehicles". Noxudol will deliver that protection against rust and lengthen the life cycle of vehicles.
Facts:
The rust protection industry is one of the highest growing segments in the automotive after-market division. Noxudol will enable you to take part of this business opportunity; moreover will provide remarkable profits to you and the most optimum rust protection to your customer vehicles.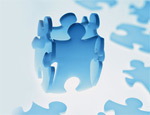 Partner with us:
Car manufacturer's
New and used car dealers
Collision repair facilities
Auto parts / Paint stores
Auto repair shops
Independent agents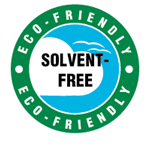 Noxudol products meet OEM standards:
We carry a diverse variety of rust protection products from water base to the noteworthy eco-safe solvent free coatings. Each product is manufactured to meet the high quality standards of the automotive industry and designed to fight against the chemical substances and road elements known to cause rust and damage to vehicles.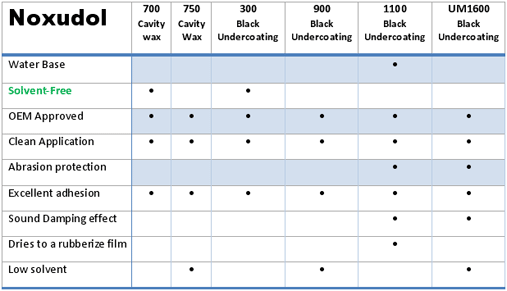 A precise business program to increase your revenue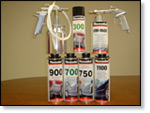 Equipment:
No expensive or fancy equipment require to start . Our starter kits included all the necessary equipment such as air pistols and product to start and carry out a professional rust protection application. The equipment is practical and easy to use.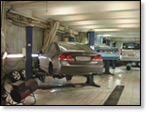 Facility:
Due to the environmental friendly composition of most of our products no special application equipment or ventilation system is required. All can be done under your existing facility.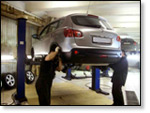 Training:
Our starter kits include a step-by-step instructional DVD.
In addition our experience technical staff is ready to assist and support with the application process.