RA/1 Spray Gun
Spray gun designed for the application of soundproofing, gravel protection and bituminous/wax-based rustproofing and undercoating. The gun has a threaded collar which allows for direct attachment to the product canister. This gun is equipped with an aluminum suction plunger.
A choice of optional plastic wands (shown at the bottom of this page) are available. The Undercoating Wand (item RA1 UCW) may be helpful in the application of undercoating in hard to reach places, i.e. behind mufflers and around exhaust pipes. The Rustproofing Wand (item RA1 RPW) will atomize the rustproofing in hollow beams, cavities and inside doors.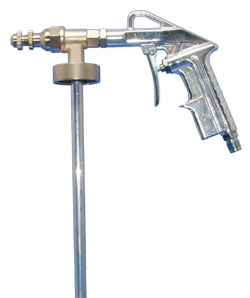 Rustproofing Gun(WAX2)
Professional Rustproofing gun designed to apply protective coatings inside doors, beams, rocker panels and other cavities. This gun allows for pressure to build up inside the tank. This pressure will assure that the coating will be atomized at the tip of the wand and provide total coverage of the rustproofing inside the cavity.This all metal gun was built for industrial use by body shops, car dealers and undercoating professionals.The gun is delivered with a brass spray tip to spray directly our of the gun and two spray wands that can be attached with a quick coupler. The mist wand is 5 ft. long, the hand held (90°) wand is 30 inches long.
Use to apply rustproofing coatings such as Texton 34 Cavity Wax, Liquid Film, Wax Oil, etc.Not recommended for application of undercoatings.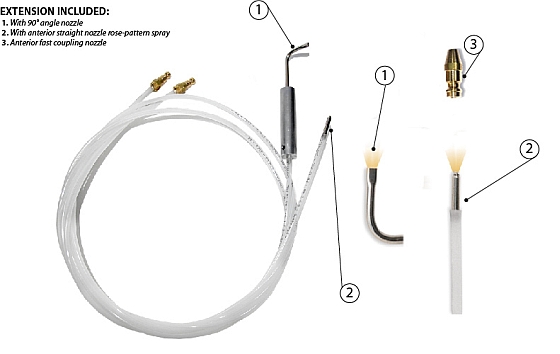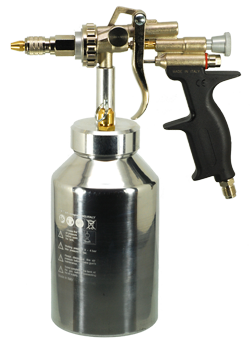 Lemmer Spray System
Lemmer spray system is perfect for businesses who want professional results. The system is economical to purchase, and very easy to use and maintain. The RP-460 HD gun atomizes the material by mixing air with the product in the gun's spray head. The wands included with the system have a variety of angles and fan shapes for general applications.The kit includes RP-2Q two quart system with RP-460HD Gun, extra canister for cleaning and cleaning brush kit.